I've been able to spend a lot more time than we have in the past with grandma and grandpa Stahle this summer as we've been working in our garden, which we've planted behind their home in the garden area. We will come inside and visit after working on the garden, or they'll come outside and sit in the shade and talk with us, or we'll visit on the front porch.
Thanks to this summer, I feel a lot closer to my grandparents and I've been able to get to know them more and have lots of fun conversations with them. I love my grandparents, they are so wonderful. I'm so glad that gardening has given me the excuse (as if I had to have one) to come over a lot more often so I could build these relationships even more.
I love these pictures of Westin with Grandma.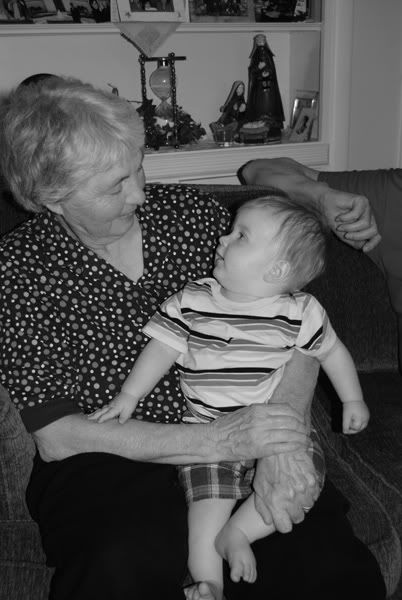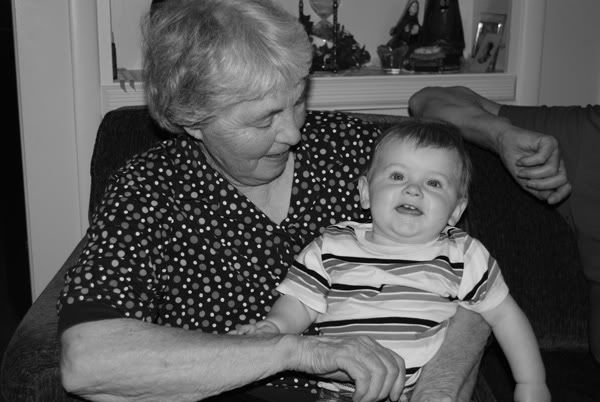 This next one is the best of them all!
I'm not sure why he started crying, but I will forever treasure this picture!