First solid foods - We had tried it a week before and he didn't like it, but he loved it when we tried again. It was so cute. I got a kick out of feeding him baby food. I loved it so much!
The month of April was extra special because Skyler's mom, Desiree came to stay with us. She hadn't seen Westin since his blessing back in November. I was so glad that Westin was able to spend some quality time with his grandma.
We spent the afternoon at temple square with Desiree.
Here we are at the top of the Church office building. Such a cool view!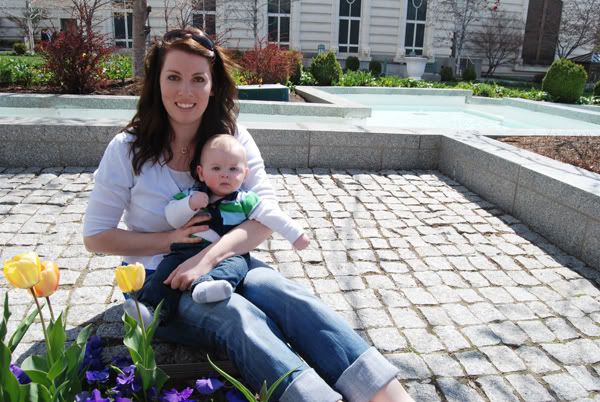 While Desiree watched Westin, we went out on our first date since he was born! We went on a double date with my sister Natalie and her husband Tony. Dinner, then miniature golfing. Skyler and I had gone here once before when we were dating.
(Explaination: We were both throwing our hair back to get ready for the picture and we konk'ed heads.)
Desirees' last day visiting was beautiful so we went to the park
He is so funny! I love him!
Westin and Mom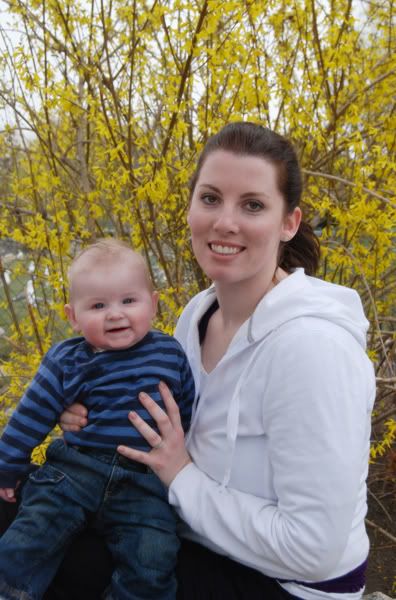 Daddy and Westin
Messy face!
Only picture I have of Westin in his tuxedo before it quickly became too small for him. He looked so handsome!
Grass...
Loves his Johnny Jump up!
I know it was a long post, so if you've made it this far, thanks for looking!